Dish to dump The Weather Channel TONIGHT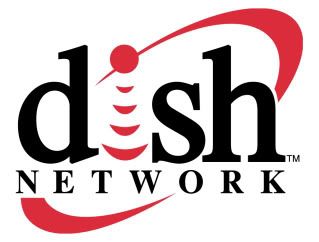 BIG NEWS!!
Dish is in a contract dispute with The Weather Channel. They have actually just started their own weather channel called The Weather Cast. It is available in both SD and HD on channel 213.

DISH Network Launches The Weather Cast
New State-Of-The-Art Service Features All Weather, All The Time

ENGLEWOOD, Colo., May 20, 2010 /PRNewswire via COMTEX News Network/ — DISH Network L.L.C., America's fastest-growing pay-TV provider, today introduced The Weather Cast, a new 24-hour weather service featuring live round-the-clock weather reporting, interactive forecasting, and real-time national storm tracking. DISH Network is the first and only television provider to offer a national "all weather, all the time" service to its customers. The Weather Cast will replace The Weather Channel, which has recently moved away from weather reporting to a mix of movies and other entertainment-focused programming.

"Our customers always tell us that the only thing they want in a weather channel is weather reporting," said Dave Shull, senior vice president of Programming. "We believe The Weather Cast is the best available weather service in America."

In contrast to The Weather Channel, The Weather Cast devotes 100 percent of its program schedule to weather reporting. There are no movies, no wake up shows and no stories about storms. Further, because its program schedule is all forecasting, it means that The Weather Cast has more time to focus on local weather. The Weather Channel is customized for cable and has never offered satellite customers the localization they require. For more information, visit DISH Network – The Weather Channel Programming Updates – 1.800.823.4929.
Dish is about to send a note to all subscribers..
Dear Valued DISH Network Customer,

DISH Network is pleased to announce that The Weather Cast will replace The Weather Channel on DISH Network Channel 214. DISH Network is dedicated to providing the best weather programming possible and we are pleased to now offer The Weather Cast as our primary channel for local and national weather.

Our contract with The Weather Channel is expiring and they are demanding unreasonable contract terms that would impact customer pricing. We felt that the pending contract expiration presented an ideal opportunity to respond to feedback from customers who have been asking for better weather programming.

The Weather Cast is designed specifically for satellite TV customers and has the advantage of better local coverage. The Weather Cast offers coverage in 8,000 more zip codes than The Weather Channel and provides better local and national weather and advanced storm tracking, while still sticking to its core mission of delivering the weather information you asked for 24 hours a day, 7 days a week.

In addition to The Weather Cast on channel 214, DISH Network will be providing additional weather programming in the coming months on channel 213. Stay tuned for even more weather coverage or sign up for The Weather Cast enhancement email updates.
Update Today 04:38 PM: Now all of a sudden, the HD channel is gone. I guess there are bugs to be worked out.
Update Today 04:54 PM: Now the SD version of The Weather Cast has just been replaced by The Weather Channel. This is all happening faster than a play by play at the ball park!
Update Today 04:57 PM: The Weather Cast is now back in both HD and SD.