Current eBay Prices – Standard Definition DTV Converter Boxes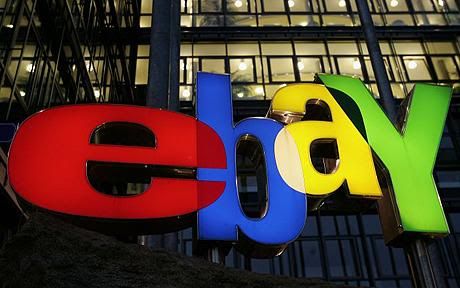 This is a current snapshot of eBay completed items prices. The prices are average range and do not include shipping costs which are usually $10 to $15. Not all boxes are represented here, just the ones that I highly recommend.
Cream of the Crop
Channel Master 7000 $30 to $50
DTVPal Plus Not Readily Available
Zenith DTT901 $35 to $45

Excellent Tuners and Features
Apex DT502* $20 to $30
Digital Stream DTX9950 $15 to $25
Insignia NS-DXA1 $20 to $30
Sunkey SK-801* $15 to $25
Tivax STB-T8 $25 to $35
Zenith DTT900 $25 to $35
Zinwell ZAT-970A $20 to $30
So-So Tuners but Great Menus & Features
DTVPal Scarce $40
RCA DTA800* $30 to $40
Most Popular – Highest Price
The DTVPal Plus, Channel Master 7000, and Zenith DTT901 are commanding the highest prices. The DTVPal Plus is super scarce. Plenty of Channel Master 7000s available and scads of Zenith DTT901s. The DTVPal Plus has a superior tuner compared to the DTVPal (not Plus), along with the fantastic Dish Network Guide, which they share.
Best Deal – Lowest Price
The best deals are to had on the Digtial Stream DTX9950 and the Sunkey SK-801ATSC. Of those, I lean towards the Sunkey as a recommendation. Both are fine products, the Digital Streams had a reputation for getting rather warm.
Best Value – Sweet Spot
The sweet spot for price to performance/features are the Apex DT502*, Insignia NS-DXA1, and the Zinwell ZAT-970A. The Apex is a fantastic tuner with great features, really a cream of the crop machine. The Insignia NS-DXA1 is a Zenith DTT900 & DTT901 clone, and can be had at a discount to the Zenith boxes. The Zinwell has a great tuner, features, and a nice remote.
Features over Tuner Performance
The DTVPal (not Plus) and the RCA DTA-800* are lessor tuners, but the DTVPal (not Plus) has the class leading Dish Network Guide. The RCA has a big button remote, which can control TV volume. If you dont need a tip top tuner, then these are worth a look.
DTVPal DVR's are going for about $200+. There are quite a few (more than the straight DTVPal Converter Boxes) on eBay these days. These have dual High Definition tuners in them. I might grab one!
Wikipedia has a nice Comparison of CECB Units to refresh your memory, if shopping for a DTV Converter Box.