Administrator
Staff member
Win one of these (2) Converter boxes!!!!!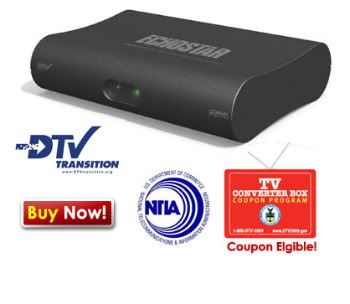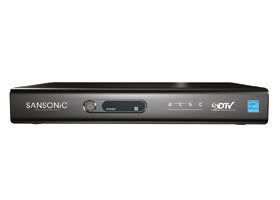 Description:
If your government issued converter box coupon has recently expired, or you just need an extra digital-to-analog converter box, here's your chance to win one for free!
We are giving away (2) seperate Converter Boxes (We pay for shipping too!) to (2) different winners. Please read the elgibility and rules before you enter the contest!
ELIGIBILITY:
You are eligible to enter this Contest if you:
• Are a legal resident in 1 of the 50 United States (We will not ship to anyone located outside of the United States)
• Complete the terms required to enter the contest (Located in How To Submit Your Entry)
• Are at least eighteen (18) years old at the time of entry
• IMPORTANT: Only 1 entry per household. Our tracking system for monitoring abuse of this specific rule includes monitoring each IP address for each user registration and other various tracking methods.
• You may not enter this contest if you are a moderator, super administrator, administrator, or employed by DTV USA Forum.
HOW TO SUBMIT YOUR ENTRY:
You must complete the following three tasks to enter:
Task #1:
Register
for free to DTV USA Forum (If you've alreay done so, great, you can skip step #1.)
Task #2: Give your thoughts (Minimum 50 words) on DTV at this post:
http://www.dtvusaforum.com/everything-else/1715-what-your-thoughts-digital-transition.html
All written words must be original, not copied and pasted from other websites on the web! Your entry will be disqualified if you copy and paste from another user or website.
Only 1 entry per household. Each entry will receive a unique entry # which will be displayed after the board admin (Jay) has reviewed it.
Prizes:
(1) winner of this contest will receive (1)
Dish Network ATSC TR-40CRA Digital Converter Box.
(1) winner of this contest will receive (1)

Sansonic ATSC Coupon Eligible Digital Converter Box FT-300A
Both boxes were purchased brand new, tested, and reviewed for our converter box sections. Both will be in perfect operating condition with all original documentation, boxing, and included accessories.
START AND END DATES:
The Contest begins at 5:00 P.M. Pacific Time ("MST&#8221
on February 19th, 2009 and ends at 11:59:59 P.M. MST on April 19th, 2009 ("Entry Period&#8221
. All entries must be received by the specified deadline for the applicable Entry Period to be eligible; any entries received after the applicable deadline will be void and will not be considered for judging for that Entry Period.
THE JUDGING OF ENTRIES:
Each entry will be judged solely on completing the three tasks as described above.
Winner:
(2) winners will be chosen after the contest has closed on April 19th, 2009. The winner will be announced on April 20, 2009. The selection process of the winner will be done by randomly picking a name from the database of confirmed entry usernames. DTVUSAFORUM will contact the winner before announcing the result on the forum at this thread.
LIMITATIONS OF LIABILITY:
By entering this contest, you agree that DTVUSAFORUM is not responsible for any liability, loss, cost, damage, or injury incurred by entrants or any other persons arising out of or in connection with the Contest or Winning Prize.
Other Information:
We may disqualify you from participating in the Contest or winning a prize (and void your participation in the other promotions we may offer) if, in our sole discretion, we determine you are attempting to undermine the legitimate operation of the Contest by cheating, deception, or other unfair playing practices, or intending to annoy, abuse, threaten, or harass us, any other entrant.